Markus Prinz
decided to put
quotes from Twitter onto Tweetshirts
. (I love the idea)
He set up a
poll to vote on which quotes should turn into shirts
, and mine came out in the top few. Here it is in T-shirt form: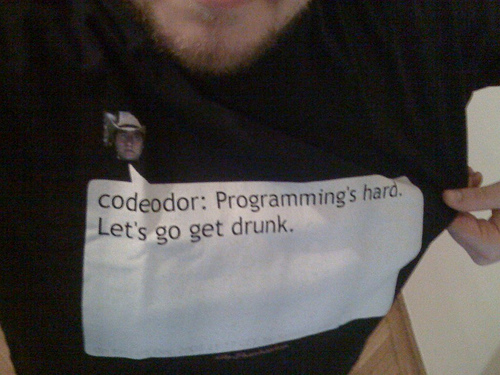 Just a little fun for your Friday. Now follow the directions and go get drunk.
Hey! Why don't you make your life easier and subscribe to the full post or short blurb RSS feed? I'm so confident you'll love my smelly pasta plate wisdom that I'm offering a no-strings-attached, lifetime money back guarantee!
Leave a comment
There are no comments for this entry yet.
Leave a comment